Tracing the rise of Rodge Cohen, the renowned attorney and CEO advisor who's seen everything.
FEATURED ARTICLES
Stepping on the Same Rakes
Stories and lessons from the history of finance, courtesy of author James Grant.
Article ON – 01/15/2020
Winning the M&A Game
The 2020 Bank M&A Survey shows signs of an increasingly mature consolidation cycle.
Article ON – 01/15/2020
Balance of Power
Issues at banks often stem from a misalignment of power between the board and management.
Article ON – 01/15/2020
Join OUr Community
Bank Director's annual Bank Services Membership Program combines Bank Director's extensive online library of director training materials, conferences, our quarterly publication, and access to FinXTech Connect.
Become a Member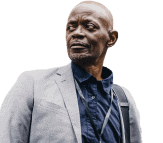 Our commitment to those leaders who believe a strong board makes a strong bank never wavers.