The 2013 Bank Performance Scorecard ranks all banks traded on the NYSE and NASDAQ exchanges.
FEATURED ARTICLES
A Steal Of A Deal
The best mid-sized bank in the country is headed by an incredible dealmaker. Can John Kanas work the same magic again at BankUnited?
Article ON – 08/05/2013
Reflections Of A Steel City Banker
Former PNC Financial CEO James Rohr talks about the deal to buy National City, Dodd-Frank, TARP and cyber security.
Article ON – 08/05/2013
Director Pay Puzzle
The 2013 Compensation Survey reveals what banks pay their directors and identifies current trends in executive pay.
Article ON – 08/05/2013
Join OUr Community
Bank Director's annual Bank Services Membership Program combines Bank Director's extensive online library of director training materials, conferences, our quarterly publication, and access to FinXTech Connect.
Become a Member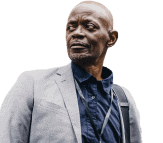 Our commitment to those leaders who believe a strong board makes a strong bank never wavers.